Everyone who works out regularly has their own favourite workout accessories and gym gear. I have tried many different workout accessories, gadgets and gizmos over the years and found most of them to be a disappointment. But there are a couple of pieces of workout gear that have found a permanent home in gym bag.
Lynx grip
I see a lot of people wearing workout gloves and I have tried them and hate them. Same with straps – I have just never been able to get used to them. For the most part I need to be able to feel the barbell or the dumbbell with my bare hands and be in close contact with the weight I am lifting. The exception to this is either when I am using Fat Gripz or about to do certain exercises that involve lifting heavier weights. This is where the Lynx grips are a godsend. These two pieces of rubber are great at cupping within my hand and protecting it from the tears and pain that are common when you are lifting heavy weights. I like calluses just as much as the next gym rat but I especially don't want to lose my grip in the middle of a rep. I find the Lynx grips very useful for my heavy deadlift reps when I start using a mixed grip; weighted pull ups, bench press and heavy v-bar rows. Unfortunately I think that the Lynx grips are no longer made but I am sure there are similar products out there. In the meantime my pair is still chugging along, even with a couple of holes in them.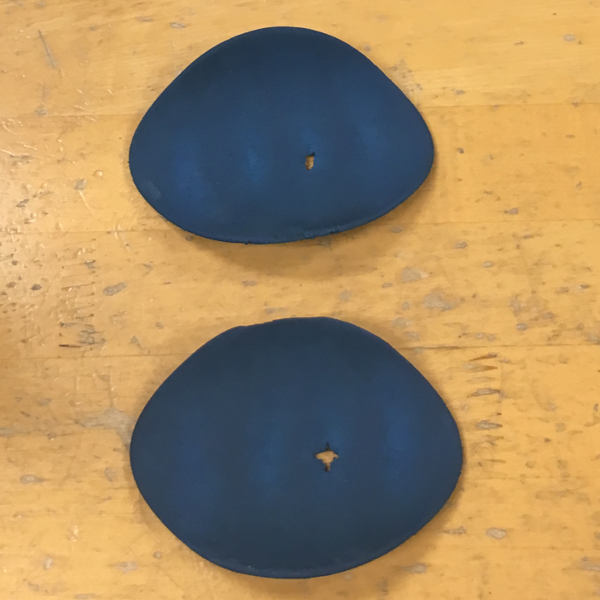 2XU compression arm sleeve
If you watch basketball or football you will have noticed that compression sleeves have become all the rage with pro athletes. But this accessory is not just something that can help the pros; if you suffer from elbow or forearm pain (tennis elbow, bursitis, pulled muscles, etc.), these compression arm sleeves can be helpful. I tried a few different types including a runner's sleeve by Nike and some cut up compression socks but found that they would lose their "compression" after a few uses. The Nike arm sleeves may still be good for providing some warmth or protecting against UV exposure but after using them for a couple of weeks, they were not as tight as when I first got them. I then purchased a pair of compression arm sleeves from 2XU. They are slightly more expensive but right away I could tell the difference in quality and feel as the 2XU arm sleeves are made with a much thicker material (80% nylon and 20% spandex) and are a tighter fit. I have been using them for over a month on my back and chest days and so far they are maintaining a very good fit and provide good support during workouts.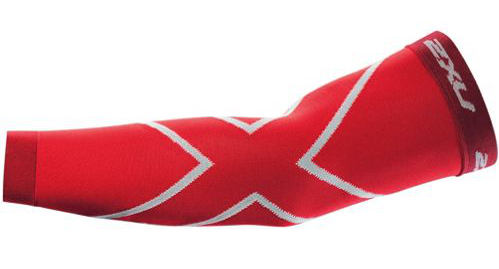 Ipod
This should not come as a huge surprise but music can play a very important role in our workouts. It is interesting that similar to Xerox and Kleenex, Apple's Ipod has now become the standard when one thinks of mp3 players but smartphones are just as capable of doing what an Ipod can, if not more. I just leave mine in the locker because I don't want to risk breaking that expensive pocket computer and prefer dealing with the tiny Ipod shuffle instead. Why do you need your own music? Because the music played in all gyms sucks! How can I get pumped up for a big deadlift with Adele in my ears? But if I happen to hit a track from Yelawolf's Trunk Muzik album, then you know that lift is going to go well. This music may not float your boat but you get the idea; get pumped by listening to music that will get you hyped up and so an Ipod or a smartphone or mp3 player becomes one of your must have workout accessories. It will help you eek out that extra rep or put on the 5 more pounds on a lift to set to a personal best.