Omega-3 fatty acid supplements from cold water fish have shown positive benefits towards cognitive health, reducing inflammation and managing cardiovascular health. But it has become harder and more expensive for consumers to get wild, uncontaminated fish which are naturally high in omega-3 fatty acids. And the typical western diet is very high in omega-6 fatty acids. Nutrasea's Ascenta Omega-3 product is one fish oil supplement that can help cover this nutritional gap.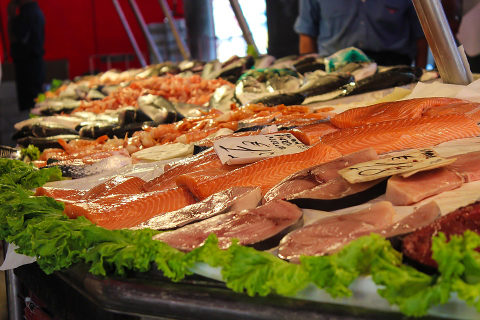 NutraSea Omega-3

There are many available options when it comes to omega 3 fish oil supplements. They come in liquid, gelcap, gummy and candy formats, while being manufactured and marketed by hundreds of supplement companies. But there are only a few that I trust. Ascenta's NutraSea Omega-3 in liquid form is one. It is a high quality herring oil that uses Ascenta's proprietary technology which combines with molecular distillation, to create a very pure omega-3 supplement. Ascenta's omega 3 fish oil supplement is also left in the natural triglyceride form versus the ethyl ester forms that are found in majority of other fish oil supplements. The company also offers Pure Check, an online tool where consumers can enter the batch number of their purchase on its website, to view an independent report on the quality test results. These tests include an analysis of the actual amount of EPA and DHA along with oxidation levels and the levels of various common contaminants like dioxins and furans, PCBs, lead, cadmium, mercury, and arsenic. I know that most people worry about mercury being found in fish but the oxidation levels of fish oils is also very important. This is also why one must consume fish oils while fresh, keep them out of the sun and refrigerate them after opening. 
Each serving of Ascenta's NutraSea Omega-3 provides 1,500 mg of omega-3 fatty acids (including 1,250 mg of EPA and DHA) in their naturally occurring triglyceride form. In addition, it contains Vitamin E and green tea extract to prevent oxidization.  The liquid form comes in a dark glass bottle, has a mild lemon flavour with no discernible fish oil taste and as I mentioned earlier, must be refrigerated after being opened.
   Per tsp (5 ml)

   Total Omega-3 Fatty Acids      1500mg

   EPA (Eicosapentaenoic Acid) 750mg

   DHA (Docosahexaenoic Acid) 500mg

   Other Omega-3 Fatty Acids 250mg
I take approximately one and a half teaspoons of Nutrasea omega-3 fish oil per day, spread over two doses (morning and evening) with my meals.